Orientation & Mobility Program
The San Francisco State University (SFSU) O&M Program is one of the oldest in the nation, founded in 1966. The Orientation and Mobility (O&M) Program at San Francisco State University is nationally approved by The Association for Education and Rehabilitation of the Blind and Visually Impaired (AER).
By offering one of the most comprehensive university programs in the country, SFSU prepares O&M specialists to become successful professionals with the skills needed to work with people of any and all ages (infancy through adulthood) who have visual impairments, including those who have multiple disabilities and those from diverse cultural backgrounds. After graduation, specialists provide individualized training to students on skills that promote independent travel and productive lifestyles.
Our students want to share the following photos of what they have been up to this year.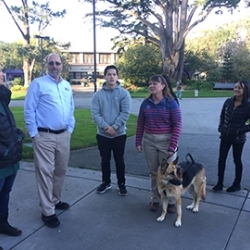 Learning how to work with dog guide users.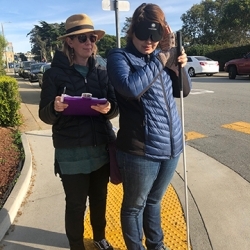 Practicing how to teach someone to cross the street.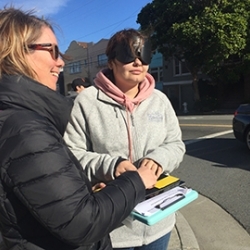 Learning how to use tactile maps.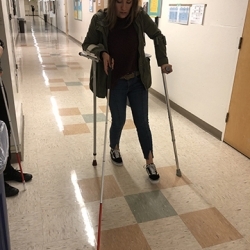 Learning adapted mobility skills for someone who uses crutches and a long cane.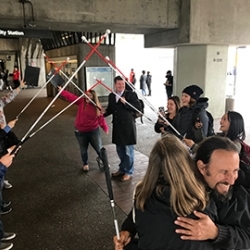 Our end of the year celebration!